Back-to-School School License Sale!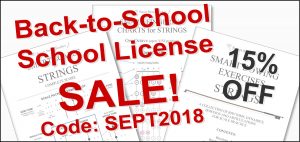 Now until September 30th
It's time once again to embark on the excitement of teaching and what better way to do it than with some amazing and SMART new resources?
Take advantage of back-to-school pricing with 15% off all School Licenses of:
Easily teach one to two octave major and minor scales, in a logical sequence, with finger patterns, and with fingering charts for every scale.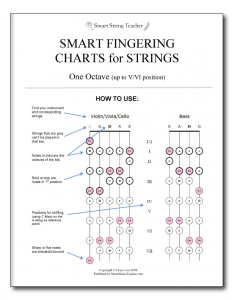 Every student should have one octave and two octave fingering charts to help them easily navigate the higher positions.



Comprehensive and easy-to-use, this unique collection of rhythms, bowings, dynamics, articulations and more will help keep scale practice interesting and challenging!


You can teach so much through a simple fiddle tune with this growing collection of traditional and popular Celtic tunes transposed violin, viola, cello and bass.