Teaching Strings Made Easy
I train string teachers for success!
Become that awesome
string teacher you want to be.
?
Tired of wasting time and effort trying to figure out what works and what doesn't, only to get disappointing results?
Do you spend hours researching videos and articles and asking colleagues to find the answers to your problems?
$
Have you invested in conferences and workshops, only to come out overwhelmed with bits and pieces of ideas?
!
Or maybe you're a non-string player struggling to teach strings, or wanting to add strings to your qualifications?
Take my training to learn my simple, fast and effective pedagogy for the string classroom!
Invest now in my training,
Teaching Strings Made Easy
Join these happy teachers who are now
confidently setting a solid foundation for their students.
Teacher Testimonials
What the bootcamp looks like….
What teachers are saying….
---
"My string teacher training will help you achieve three main goals…."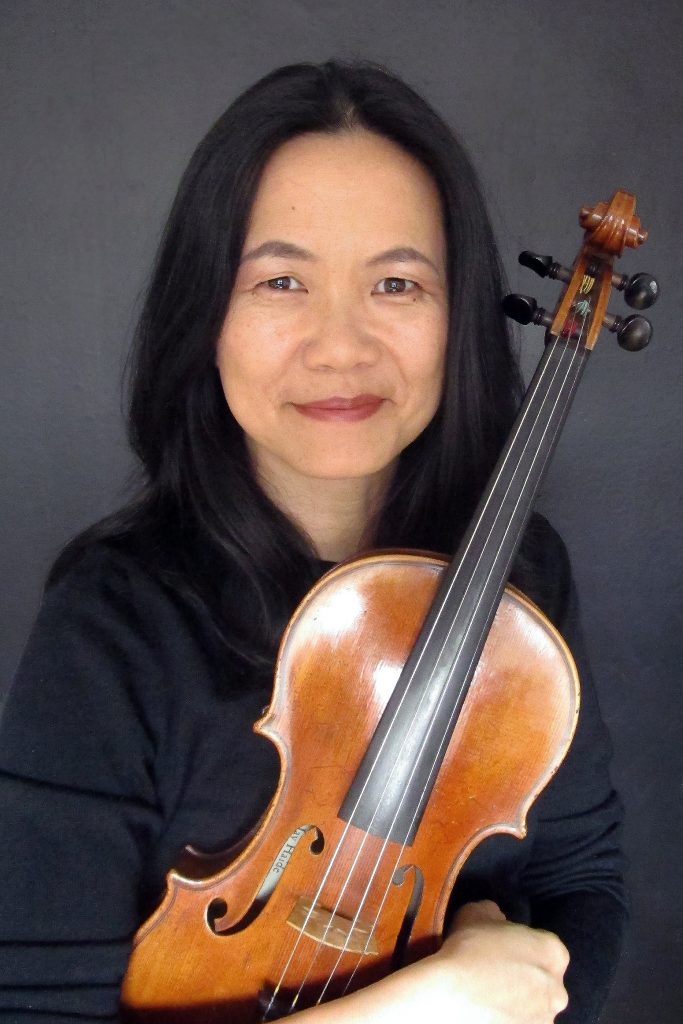 1.
Help you master a secondary instrument.
Are you feeling insecure about teaching those instrument you don't really play?
My methodology is so simple and clear, you will learn to master beginner technique on a secondary instrument in a matter of weeks. You'll also be able to easily master the other instruments as well.
2.
Arm you with a simple, step-by-step pedagogy.
I want to help you take the guesswork out of teaching strings.
My simple step-by-step sequence will help you build a solid foundation for fingering, shifting, note-reading, bowing technique and more, even if you are a non-string player. You will be able to take your students further in their first year than you ever thought possible!
3.
Train you to be skilled at troubleshooting.
Troubleshooting and addressing problems with technique is a very challenging part of your job.
Playing a stringed instrument is complex, and there are many things that can go wrong. Learning to confidently recognize and correct common technique problems is an essential part of your training.
Is this course for you?
Teaching strings can be complex and overwhelming.
If you struggle with any of the problems below, then this training is for you!
My course is a good fit for you if you are:
Tired of fixing the same thumb, wrist and elbow problems over and over again.
Disappointed at the slow progress of your students.
Mystified that students keep forgetting where to put their fingers.
Giving up on your beginners ever being able to hear and play in tune.
Frustrated with choosing between teaching foundations and cramming for the next performance.
Overwhelmed with the decisions you need to make because you don't have a clear plan.
Worried about losing students in your program because they don't feel successful.
Terrified because you've never taught beginner strings before.
I will help you get your students to:
Play scales and songs by the end of the 2nd week.
Bow confidently by the 3rd week.
Start reading music by the 1st month.
Impress their parents and the school admin at the first concert.
Shift and play 2-octave scales by the 4th month.
Understand finger patterns and how to play in different keys.
Hear and adjust their notes and play in tune.
Have full control of the bow, articulation and dynamics.
Be able to make musical decisions independent of you.
Play with vibrato.
And more!
All in the first year, even if you aren't a string player!
What's included in
Teaching Strings Made Easy?
You'll also get….
After the course you will get….
Register for
Teaching Strings Made Easy
TODAY!
Are you ready to invest?
How much would it cost to learn everything in this course separately?
Total Value: $4500+
Invest $625 instead.
$585 May Early Bird – Save $40!
*Based on 3 personal coaching sessions at $150 each.
How much TIME would it cost to learn everything on your own?
Total Cost : 10+ years and a lot of your free time.
Invest 4 weeks instead!
My Guarantee
Register now and become that awesome string teacher you want to be! If after the 2nd class you feel you haven't gotten any new strategies to help you accelerate your students' progress by at least double, I will happily refund your tuition in full. No questions asked! Just email me by midnight after the 2nd class.
Register now below!
TUITION:
$625 USD / $725 CAD
May Early Bird! Save $40!
$585 USD / $685 CAD
*Payment plan available upon request.
Optional Add-On: Maintenance & Repair Skills Online Course, July 19, 1:00-3:00pm ET
Make your training even more complete and add for only $20 USD ($25 CAD)!
(If you can't make the date, there will be a recording available.)
HOURS: 32 hours total: 16 hours asynchronous + 16 hours in-class instruction
CLASSES, ASSIGNMENTS & PRACTICE REQUIREMENTS:
8 x 2 hrs of online lessons and assignments to be completed before each class.
8 x 2-hour live Zoom classes
Daily practice time
SUMMER SESSIONS 2023
SESSION 1 – JUNE PM:
June 6, 8, 13, 15, 20, 22, 27, 29
7:00pm to 9:00pm ET

SESSION 2 – JULY AM:
July 5, 6, 11, 13, 18, 20, 25, 27
10:00am to 12:00am ET

SESSION 3 – JULY PM – WAITING LIST ONLY:
July 5, 6, 11, 13, 18, 20, 25, 27
7:00pm to 9:00pm ET

Dates don't work? Please join my VIP Waiting List to be the first to hear about new sessions. Plus, you'll get an extra VIP discount if you register early!
See what you'll be able to do, and the skills you will be able to teach after this course!
Course Content:
Set-up
How to set up your instruments.
How to set up your classroom & routines.
Tips for choosing instruments for your students.
Bow Hold
How to teach the perfect bow hold in 5 minutes.
Keys to establishing proper bowing technique.
Troubleshooting common bow hold and bowing problems.
Instrument Hold
How to teach the perfect instrument hold in 5 minutes.
Keys to establishing proper left hand technique.
Troubleshooting common instrument hold problems.
Playing
Putting the bow to the string.
Playing their first notes.
Teaching tunes by ear.
Troubleshooting
How to spot and fix common playing problems.
Recognizing which problems are symptoms of other underlying causes.
Anticipating problems and being pro-active about preventing them.
Introducing Music Reading
What method books should I use?
When is the best time to introduce note-reading?
How do I reinforce or make note-reading easier?
Teaching Rhythm
When to introduce rhythm.
How to introduce rhythm so it's easy and fun!
How to develop independence in rhythm-reading.
Introduction to Finger Patterns
Six easy finger patterns every string student should know.
How to easily introduce playing in different keys.
How to introduce the 4th finger on violin and viola.
Double Bass Tips
How to choose my double bass players.
How to be pro-active with double basses.
When and how to introduce shifting to double basses.
Shifting and Playing 2-Octave Scales
How to teach scales the easy, natural way.
How to easily introduce shifting for the first time.
How to help students play in different positions.
Introducing Intonation
How to teach students to listen for and adjust their intonation successfully.
What students need to understand in order to play in tune.
How to help students listen to themselves.
Teaching Musicality
How to get beginners to sound really good.
How to teach dynamics effectively.
How to easily teach bowing technique and articulation.
Teaching Students to Think Smarter
How to teach in a way that helps students become independent thinkers.
How to teach in a natural sequence that promotes a deep understanding of the fundamentals.
How to harness the students' abilities to help each other to build community and self-confidence.
How to Practice Effectively on Stringed Instruments
Understanding the role of muscle memory.
How to practice successfully by mastering one element at a time.
What is the proper mindset when practicing a stringed instrument?
Bonus Lesson
How to teach vibrato in 5 minutes!
ABOUT COURSE CONTENT:

Do I have to know anything about teaching strings?
No, but you should have some experience teaching music, i.e. general music, band, vocal, privately, undergrad degree in music education, etc.

Will I learn to play an instrument?
Yes, a large majority of the course is hands-on.

Do I have to know how to play any of the instruments?
No, we will all be learning a new instrument from scratch!

Which instrument should I concentrate on for the course?
Everyone should have a violin handy.  However, to get the most out of the course, you should choose to concentrate on one of your weakest instruments.

Can we learn more than one instrument at a time?
I recommend that you concentrate on one but also have the other instruments handy.  Many teachers have chosen to focus on two different instruments, however this is up to the individual.

What age group is your method appropriate for?
My method has been very successful for students from 4th grade up to adults.  You can certainly adapt many of the ideas to younger students, however I am not an expert at the younger age group.

Is this course appropriate for private teachers too?  I only need strategies for teaching the violin.
Yes!  I highly recommend you take the course as it is.  You will get a good grounding in all the instruments, which will expand your options to teaching more instruments, and to teaching orchestra someday.  Also, taking on a new instrument will put you back in the place of being a beginner student, and is a very valuable experience.

How much course work is there?
There are 8 live Zoom classes at 2 hours each.  There are also 1-2 hours of online lessons or assignments before each class.  Finally, make sure you have time to practice regularly on the instrument you have chosen.

Is it okay if I have to miss one or two classes?
It is not ideal to miss a class.  However, if there is another session on the same day, you are welcome to join it instead.  If you do have to miss class, your class will be recorded so you can watch the replay.  It is not recommended to miss more than 2 classes.

I will be travelling. Is it okay to take this course during my vacation?
If you have the time to complete the work, practice your instrument, and you have access to reliable internet, it is possible.  Please use your best judgement.

REGISTRATON QUESTIONS

I would like to apply for professional development funds from my school to help pay for the course. Can you hold a spot for me for a few days?
Certainly. Just contact me and let me know!

Do you have a payment plan?
Yes, just contact me!

I am not sure if this course is right for me.  Can I book a call with you?
You most certainly can!  Please book a call here.

I would like to have all the teachers in my district or organization trained.  Do you have a group rate?
Yes, please contact me!

Will you offer a course in my time zone?
I would love to!  If you can help get enough teachers in your area interested, we can schedule a session for you.

I can't do any of the dates you have listed.  How can I learn about the next time you offer the course?
Please join my VIP Waiting List!  You'll be the first to learn about new sessions, and you'll get an extra discount for registering early!


Still have questions?
Let's make sure this course is the right fit for you, and that it's going to meet your needs.
If you have any questions, let's schedule a call!