Join the
Smart String Teacher Academy
Teach strings with ease and confidence!
Do you have gaps in your string teaching skills?
Let me help you go from feeling overwhelmed, unsure of yourself, or disappointed with your results to feeling confident, successful, and excited to take your students to new heights!
Become that awesome
string teacher you want to be.
?
Tired of wasting time and effort trying to figure out what works and what doesn't, only to get disappointing results?
Do you spend hours researching videos and articles and asking colleagues to find the answers to your problems?
$
Have you invested in conferences and workshops, only to come out overwhelmed with bits and pieces of ideas?
!
Or maybe you're a non-string player struggling to teach strings, or wanting to add strings to your qualifications?
Join the SST Academy to learn my simple, fast and effective pedagogy for the string classroom!
"My string teacher training will help you achieve three main goals…."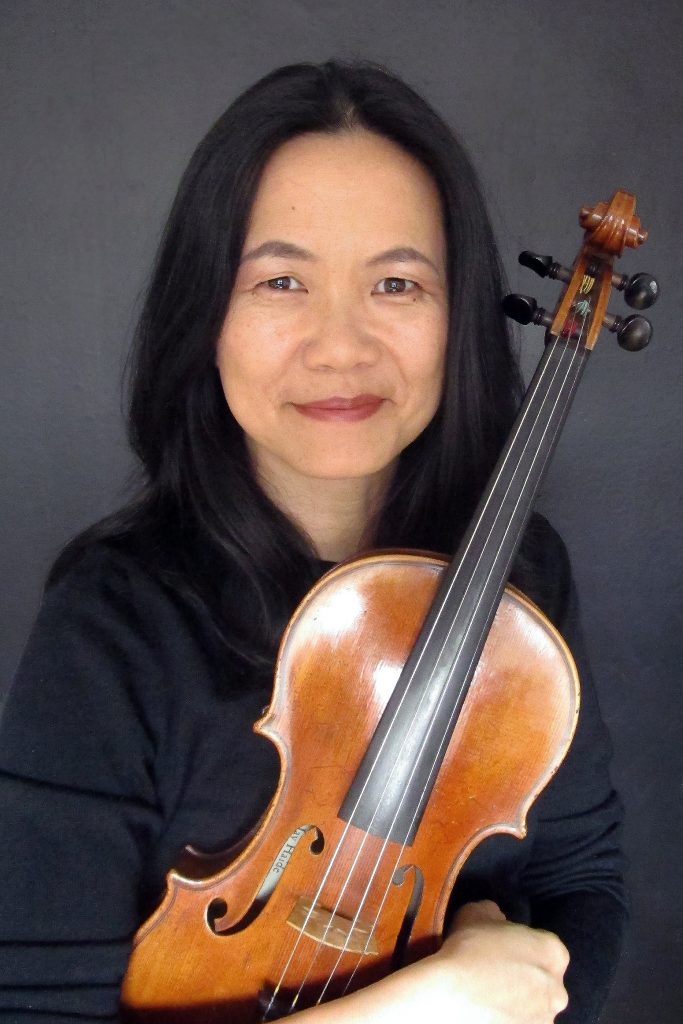 1.
Help you master a secondary instrument.
Are you feeling insecure about teaching those instrument you don't really play?
My methodology is so simple and clear, you will learn to master beginner technique on a secondary instrument in a matter of weeks. You'll also be able to easily master the other instruments as well.
2.
Arm you with my simple, step-by-step pedagogy.
Do you want to take the guesswork out of teaching strings?
My simple step-by-step road map will help you build a solid foundation for music-reading, bowing technique, fingering, shifting, and more, even if you are a non-string player. You will be able to take your students further and faster than you ever thought possible!
3.
Train you to be skilled at troubleshooting.
Do you struggle with how to help students successfully fix their technique problems?
Playing a stringed instrument is complex, and there are many things that can go wrong. Learning to confidently recognize and correct common technique problems is an essential part of your training and makes your life so much easier!
What teachers are saying about my training!
What you'll get out of the Academy:
Learn at your own pace….
A step-by-step blueprint….
Community & collaboration….
More time to teach!
Is the SST Academy for you?
Teaching strings can be complex and overwhelming.
If you struggle with any of the problems below, then my training can help you!
My training is a good fit for you if you are:
Tired of fixing the same thumb, wrist and elbow problems over and over again.
Disappointed at the slow progress of your students.
Mystified that students keep forgetting where to put their fingers.
Giving up on your beginners ever being able to hear and play in tune.
Frustrated with choosing between teaching foundations and cramming for the next performance.
Overwhelmed with the decisions you need to make because you don't have a clear plan.
Worried about losing students in your program because they don't feel successful.
Terrified because you've never taught beginner strings before.
I will help you get your students to:
Play scales and songs by the end of the 2nd week.
Bow confidently by the 3rd week.
Start reading music by the 1st month.
Impress their parents and the school admin at the first concert.
Shift and play 2-octave scales by the 4th month.
Understand finger patterns and how to play in different keys.
Hear and adjust their notes and play in tune.
Have full control of the bow, articulation and dynamics.
Be able to make musical decisions independent of you.
Play with vibrato.
And more!
Even if you aren't a string player!