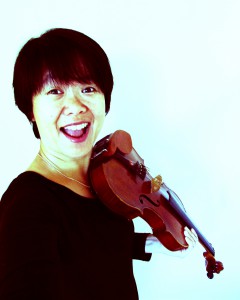 I am SO excited to finally launch this blog, and I am so glad you are here!!!
You are probably wondering, who is this chick who thinks that she is such a smart music teacher?  Does she really think she's that hot?  Nah.  I don't think I am going to win any outstanding teacher awards any time soon.  I picked the name mostly because it was catchy, but also because it was inspired by the many moments I do feel like a smart music teacher.  I enjoy experimenting and coming up with new materials and new approaches for my students and sometimes, they work!  I enjoy it so much that my students are always wary when I have that look in my eye…. Uh, oh.  Here comes Ms. Law with another new idea!  What are we in for now???
I love changing things up until I find something that works effectively and takes my students to a level I have never taken them to before.  It's pure fun!  That's the creativity in teaching.  I am definitely not claiming though, that all of my ideas are new or original, but some of them are and I can't wait to share them and see what others can do with them.
The idea for this blog evolved after many years of teaching, experimenting, coming up with new materials and discarding old ones.  I always had it in the back of my mind that I would publish some of those materials someday, maybe as a method book or two.  While I've been refining my materials, the years have crept by and e-commerce has become more amazing and accessible to the individual.  It occurred to me one day that, wow, I have all these neat ideas and resources.  Instead of publishing them in print, I can share them with my fellow teachers… through a blog.  And here I am, finally!
This blog will be helpful to students, classroom and private music teachers, and especially to string teachers.  Some of the topics that I am planning to cover in this blog include tips for teaching music theory, how to easily teach fingering, shifting and intonation to string players, reviews of repertoire and supplemental materials for the classroom, as well as random thoughts and ramblings.
The most exciting part of this blog for me will be sharing downloads of my teaching materials, many for free, and some for sale.  I am also providing for free all the videos on my Smart Music Teacher YouTube channel that I make for my students.  These will include theory videos, playing tips, string technique, etc.
Well, I hope that you enjoy my blog and find some of it useful.  I especially hope that this blog grows and becomes a hub, especially for string teachers, to come to for some new ideas on teaching music.
Happy teaching!