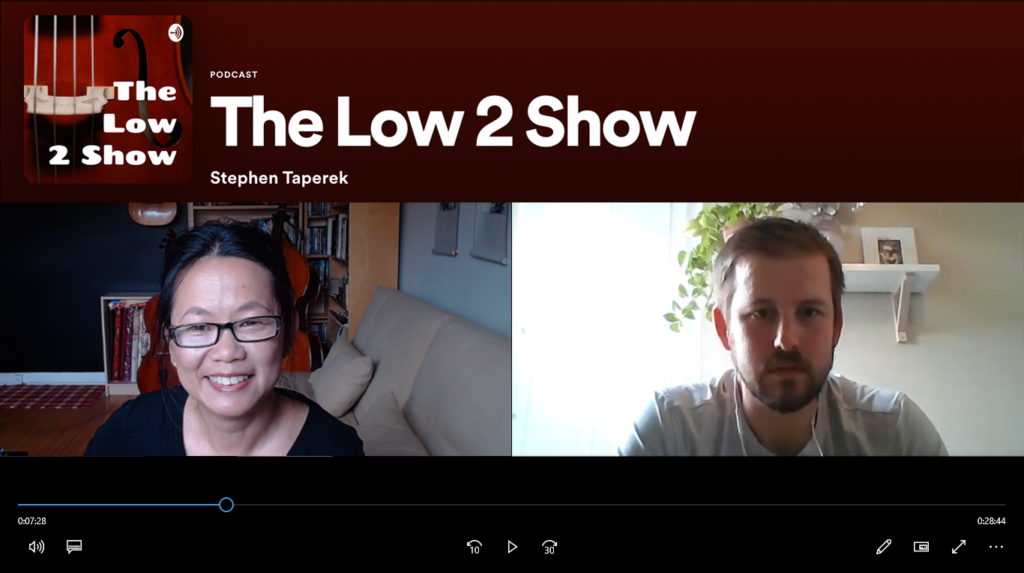 Tune in to The Low 2 Show with Stephen Taperek and listen to my very first podcast interview!  You'll learn a few teaching tips that will help you save time and make your students more independent, and a little about my new pedagogy for the string classroom and why I do what I do.  You'll also learn why I believe we should stop saying low 2 and high 2!
Also, if you are free this Saturday Oct. 3rd, and interested in participating in The Perfect Bow Hold and Left Hand Challenge that I mention at the end of the podcast, you can register here.  It is a new extended version of one of my free masterclasses, and for a small fee you will not only learn how to teach perfect bow holds, left hands, and straight bows, you'll also get a month of support and coaching!
The Low 2 Show's wonderful host, Stephen Taparek, is an Orchestra Director from Charlotte North Carolina.  He started The Low 2 Show in May as an interview based podcast where he speaks with orchestra teachers, college professors, professional musicians, and many more about all things teaching strings.  And he's been churning out great content, with 17 episodes under his belt already!
Stephen's podcast was inspired by a Band Director podcast created by his friend, Justin McCrary, called NC Middle School Band Demystified.
Listen to our interview on any of these platforms:
Follow Stephen on social media:
Thanks, Stephen, for a great interview and for all the time you are devoting to serving teachers with your podcast!