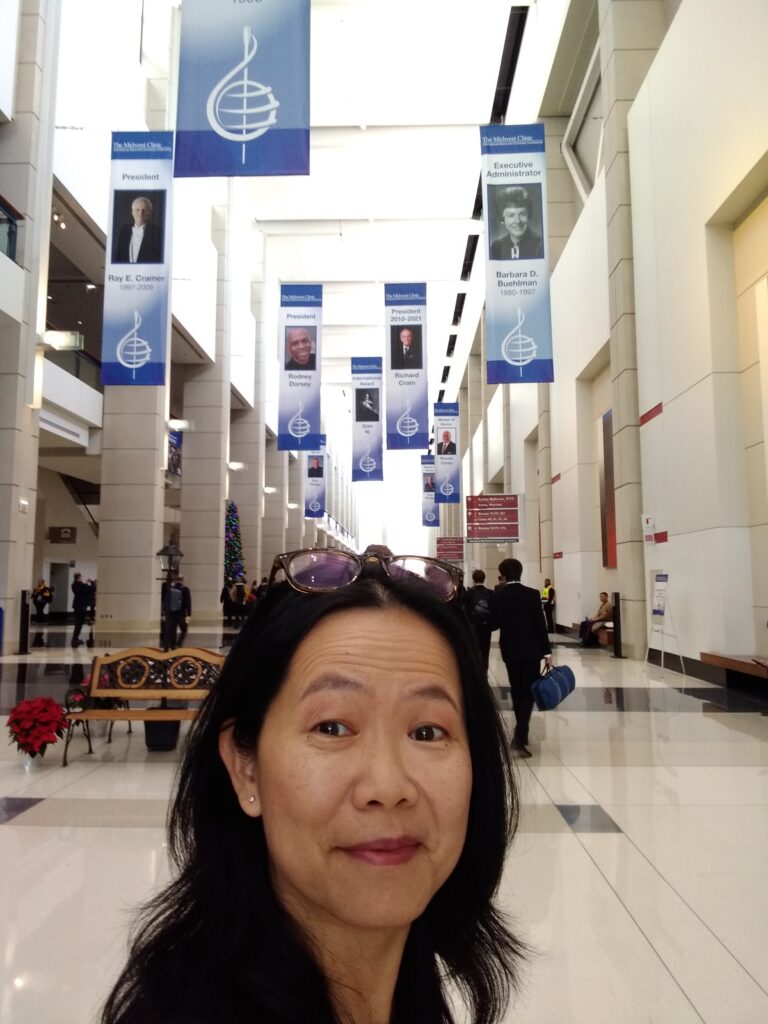 Wow, I can't believe it's the end of another year. I am so grateful for all of you who are on my growing mailing list.
I am also grateful to have met so many wonderful, dedicated teachers through my online masterclasses, drop-in clinics, and in-person at conferences this year.
I'm especially grateful to the growing number of teachers who have completed my course, Teaching Strings Made Easy. It's so exciting!
It's all of your support and feedback that keep me doing what I am doing so I can help more people. Thank you for contributing to this year's successes!
Grace
Four sessions of Teaching Strings Made Easy!
Due to increasing demand, this summer I increased the number of sessions that I offered to four. It was a lot of work, but it was also a lot of fun. I had participants from the United States, Canada, and even China. And I had teachers from the broadest range of ability to date, from vocal majors who had never played an instrument before, to retired or almost retired teachers looking to keep learning.
If you are planning to become one of these happy teachers in 2023, remember to join my VIP Wailting List to be first to register for new sessions and get an extra discount!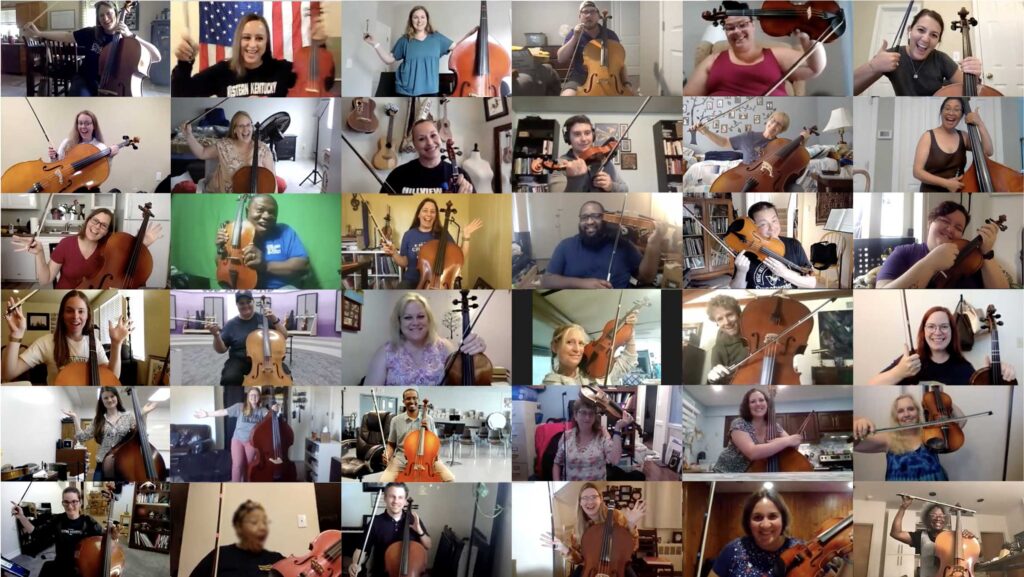 New Drop-in Clinics
Not only did the teachers in my course learn a lot, I learned a lot from them to help me continually improve my training.
During the course, I also got the idea to start regular free drop-in clinics where teachers can come to get support playing or teaching strings. Be sure to watch your emails for the next one.
Post-Pandemic Travel
Coming out of the pandemic, I am so thankful for the many opportunities I had this year to travel, present and exhibit. It was great to meet so many of you at the UMEA in St. George, Utah, at ASTA in Atlanta, Georgia, at the OMEA in Collingwood, Ontario, and to top it all off, the Midwest Clinic in Chicago, Illinois.
I have to say, the Midwest Clinic was the conference to top all conferences. I can't believe how huge it was, and how many incredible events were going on. If you haven't been yet, I highly recommend it.
Supporting our non-string players teaching strings.
I'm so proud to have been able to sponsor Midwest's first-ever, pre-conference workshop for non-string players teaching strings – my favourite people. Supercharge Your String Teaching was a very successful event attended by 60 orchestra teachers. It was so popular, they had a waiting list.
A partnership with the American String Teachers Association, the 4-hour workshop was led by ASTA President, Rebecca MacLeod and well-known string pedagogues, John Clinton, David Eccles and David Pope, with composer/arranger Bob Phillips in attendance as well.
Meeting my graduates!
Another highlight of the year was meeting some of my graduates from Teaching Strings Made Easy in person, both at ASTA Georgia, and at the Midwest Clinic this year. They included Elizabeth Cunha, President of ASTA Maryland, Rosalind Rogers, founder of the non-profit, The Inner Ear Youth Orchestra, two Jennifers, Melanie, Bryce, Andrew, Nicole, Danielle and Kerry!
Meeting my followers!
It was fun to meet my followers too, including one of my favourite people, well-known clinician David Eccles. If you are planning to attend ASTA 2023 in Orlando, make sure you come find me at my booth!
Podcast interviews!
Also this year, I was interviewed for two different podcasts for Music Ed Insights, and for The Orchestra Teacher with Charles Laux. I haven't had time yet to post about them yet, but I will soon!
What's in store for next year?
First, I apologize for not posting more often. I tend to make myself wrong for it, but looking back I realize I really have been busy! I've been offering more live events, updating my resources, and promoting my training – all on top of teaching full time.
My plans for next year include restructuring Teaching Strings Made Easy to be more flexible and accessible throughout the year, as well as working on launching TSME Part 2.
And of course, I am always working on providing more ways to support you and make your life easier as string teachers. The fun never ends!
All the best for the new year!
Have you joined Smart String Teacher yet?  Subscribe to be notified of free masterclasses, new tips, resources, courses and more!