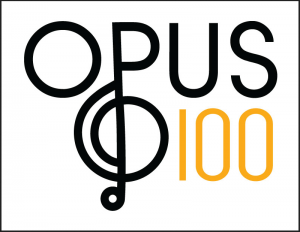 Are you attending the 100th anniversary Ontario Music Educators Association conference, Opus 100, on November 8th and 9th in Toronto?  Smart Music Teacher will be there, and here are 8 great reasons to come and visit the booth!
1. Come for a free clinic.
Come ask me your string-teaching questions.  I'll be armed with a violin and a cello, and will be holding a free clinic on troubleshooting teaching challenges.  I'll also be offering my coaching services at a special conference rate.
2. Come for a lesson.
Maybe you don't play a stringed instrument yet but you want to?  Let me give you the quickest and easiest lesson ever on how to hold the bow and the instrument to get you off to the right start!
3. Get a sneak peak at Smart Music Theory.
Want to spend less time explaining theory and more time making music?  Come and get a sneak preview of my Smart Music Theory worksheets. Then take advantage of the conference-only introductory price!  Smart Music Theory is specifically designed for busy classroom teachers – it makes theory so easy it almost teaches itself!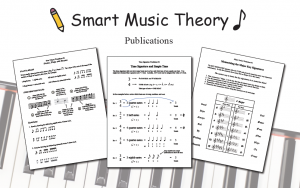 4. Get some SMT giveaways!
Come and get your free I Love Strings button!
Memorize my fun Major Keys Mnemonic with a magnet for your fridge,
Get a Help Stop Major Pattern Addiction sign for your classroom!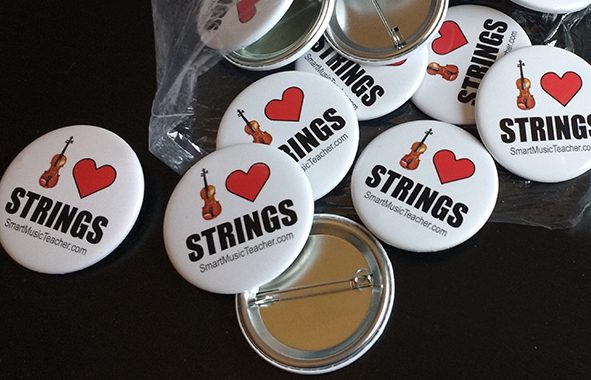 5. Check out Smart Music Teacher classroom posters.
Do you want your students to memorize their key signatures?  Perform dynamics effectively?  Practice properly?  Nothing says it better than a great poster.  Here are some of SMT's posters that will be on display:
SMT's fun Major Keys Mnemonic
Magic Speed Limit – how to practice effectively
Magic Formula for Dynamics
Finger Patterns for Strings
and more!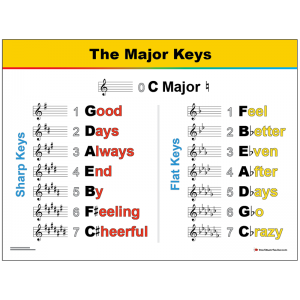 6. Browse Smart String Teacher publications.
Browse copies of Smart String Teacher publications and get tips on how to use them to accelerate learning in your classroom.
Smart Scales
Smart Fingering Charts
Smart Bowing Exercises
and more!
7. Take advantage of huge conference savings!
Have you been wanting to try some Smart Music Teacher materials but haven't taken the dip?  Take advantage of huge savings with my conference-only specials.  Come and find out what they are!
8.  And the best reason?
So I get to meet YOU!
See you there!